We've been developing, and here's what's new.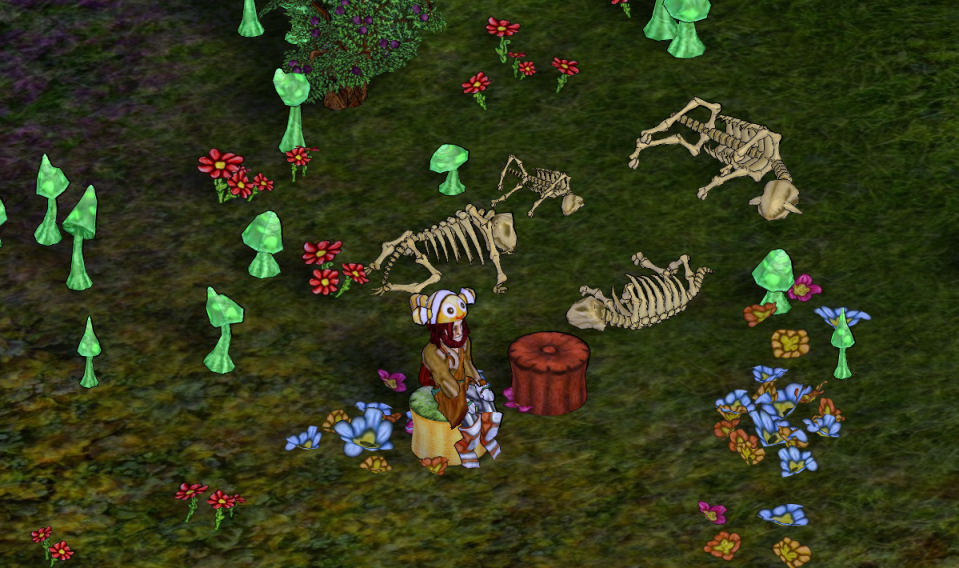 New Implementations
-----------------------
Added an item pool for things decayed from the ground, much akin to the item pool for beach salvage. When digging, you can, thus, sometimes find items that decayed away in the area where you are digging.
Added "Cloth Footstool", stool.
Added "Cave Lantern", mushroom.
Shift-clicking to destroy vines growing on paving tiles will now remove all vines.
Added skeletons for hogs, sows, piglets and lynx.
Added a subcategory "Signs & Display" in the Furniture build menu.

As always, if you liked what we did here: Support the patch.
Today's Patch Item, for the fair price of $10, is the "Clownfish Hat".
Store Description wrote:

$10

Blubb-blubb! You'll look quite fishy in this aquatic chapeau. Blubb-blubb!
All Gold & Silver subscribers have been awarded the Clownfish Hat, free of charge.
In the Pipe
-----------------------
Enjoy!