We've been developing, and here's what's new.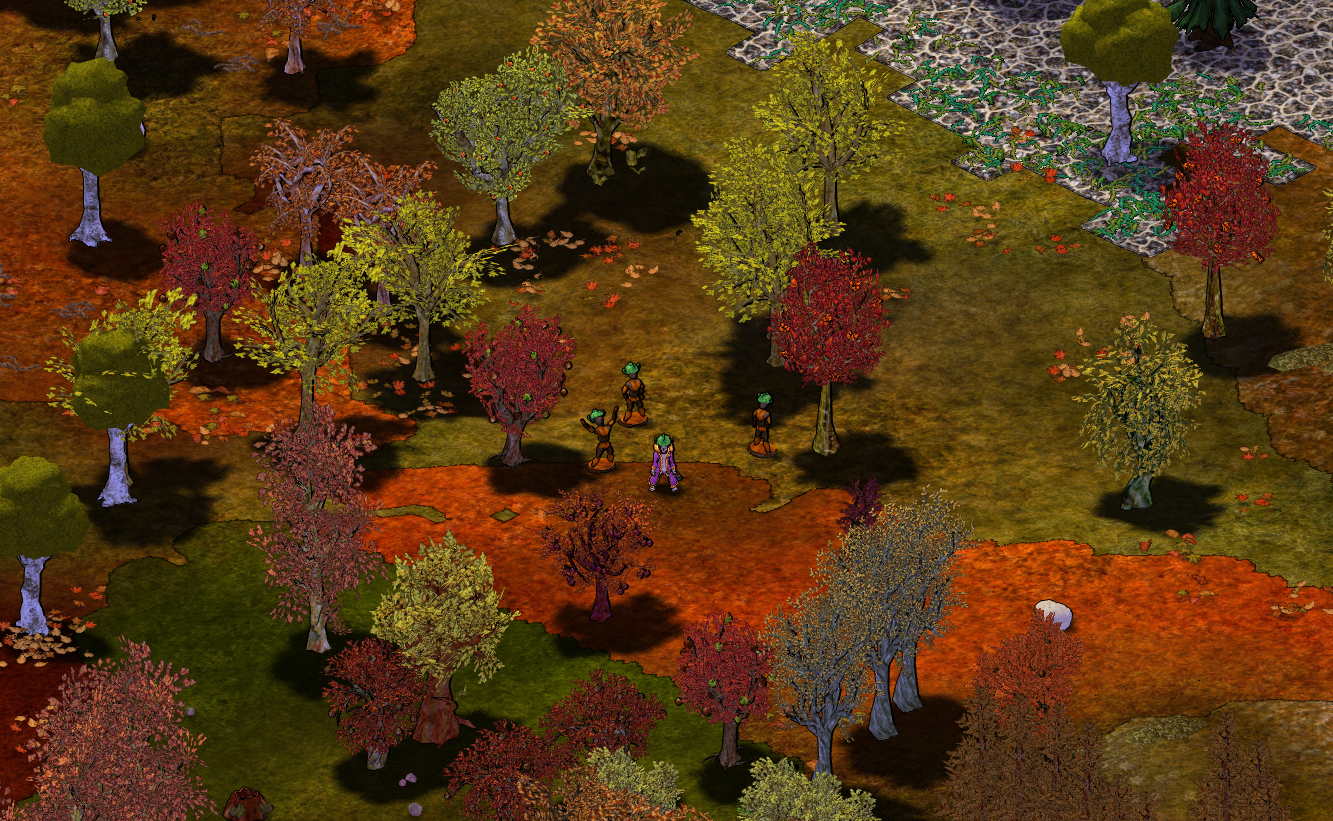 New Implementations
-----------------------
Added Seasons. After a few months-ish of work, we have finally gotten our seasonality project to the point where we feel we can push it, thus:
We are in the last days of summer. Summer will soon turn to Fall. Fall will turn to Winter. To Spring, and to Summer again, and Haven now has seasons.
Fall, Winter and Spring, are ten RL days each, or 30 days total. Summer is 30 RL days total. A full Haven year is two RL months.
The implementation is mostly graphical, but there are some mechanical changes.
Herbs have seasonality, as do most small animals and some large ones.
Midges, for example, are nowhere to be found during winter.
Crops will fall fallow in winter. Fallow crops can be harvested at any time for a reduced amount of seeds of the relevant plant.
Cycling trellis crops will recede to their first cycle stage, and not grow, during winter.
Non-Cycling trellis crops will stop growing during winter.
Trees will lose their fruits and seeds in winter, and regain them during the summer. During summer and fall, trees will also respawn fruits with the traditional decay mechanic.
Rivers, and some ocean tiles, will freeze over during winter.
Snow can be shoveled away, revealing the true tile underneath it.
Temperature does not affect Hearthlings presently, so you need not worry about freezing. Generally, we haven't implemented many hazards.
There's still a lot that could be done, both graphically and mechanically, but this feels like a good starting point for future work.
When you log in tonight, there's a good chance that you won't notice any difference at all. Give it a few days.
Barring some artefacts that have been fixed, and some nice things that have been added, here's a taste: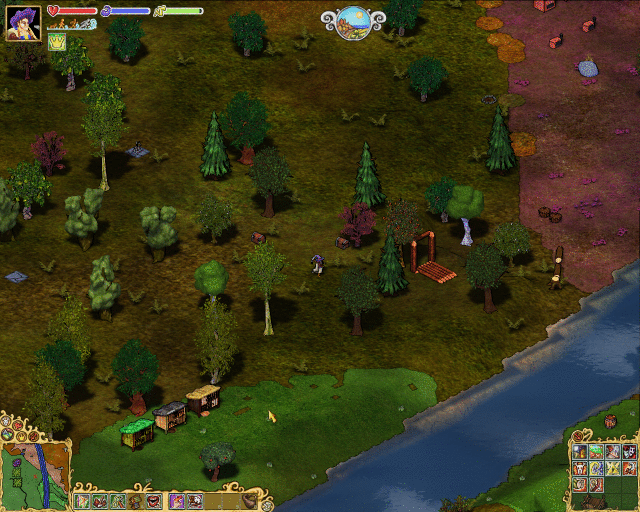 Key Fixes
-----------------------
Significantly reduced the initial harvest timer on natural wonders.

As always, if you liked what we did here: Support the patch.
Today's Patch Item, for the fair price of $10, is the "Little Green Hat".
Store Description wrote:

$10

Is there life on Mars? The debate over this timeless question rages, as little green hats suddenly appear all over the Hearth! Beep-bop!
All subscribers have been awarded the "Little Green Hat", free of charge. Thank you all for your support!
In the Pipe
-----------------------
It feels very good to finally land this project. We see seasons as a significant milestone, a long-term goal achieved, and a great mine for future content, and it's also nice to be out of those woods (all puns intended).
We are going to leap right into our next big project, which will be a significant rewrite of combat, in the direction of a more aim- and movement-based system. We have several ideas that we'd like to try out, but nevertheless enter the project with some trepidation. It needs to be done, so it is what it is. I foresee that this project will take anywhere between one and three months, but God willing we will continue pushing some amount of smaller content patches as well.
I recently got an offer that I did not want to refuse, so I will for the forseeable future also be working part time with a Swedish indie studio, Warpzone Studios, founded by some old friends of mine, working on a Dwarven colony simulator, called Hammerting, and there's a cool twitter post about that here. I expect that it will be a lot of fun, and, since my primary employer will in a sense still be Seatribe, any windfall from the project will be shared with loftar, who will continue full time with several larger coding projects that we have in the pipe once the rendering rewrite is done, including but not limited to object controlled objects, and possibly server parallellization. Our weekly dev sessions will continue as they have, and I have a good chunk of time available to just do graphics as well. All in all it's good news for everyone, and I hope you can see it that way as well! Check out Hammerting! It's going to be awesome, and I might do a stream or two with it once it gets to that point. Will, on that note, also announce the regular monthly Haven stream shortly.
So, yeah, combat next. We're going to develop with a primary focus on PvP, and release some sort of test-build of that before we touch the animal AI, and try to work in PvE. The aim is to work iteratively, and fail fast if we have to fail, but that might be easier said than done. We go in optimistically, with a fair bit of fresh takes, and I think we'll have fun with it.
The main dev focus is the client rendering rewrite.
Time to... like us on Facebook?
Might be a good idea to update your clients, if you haven't.
Enjoy!