We've been developing, and here's what's new.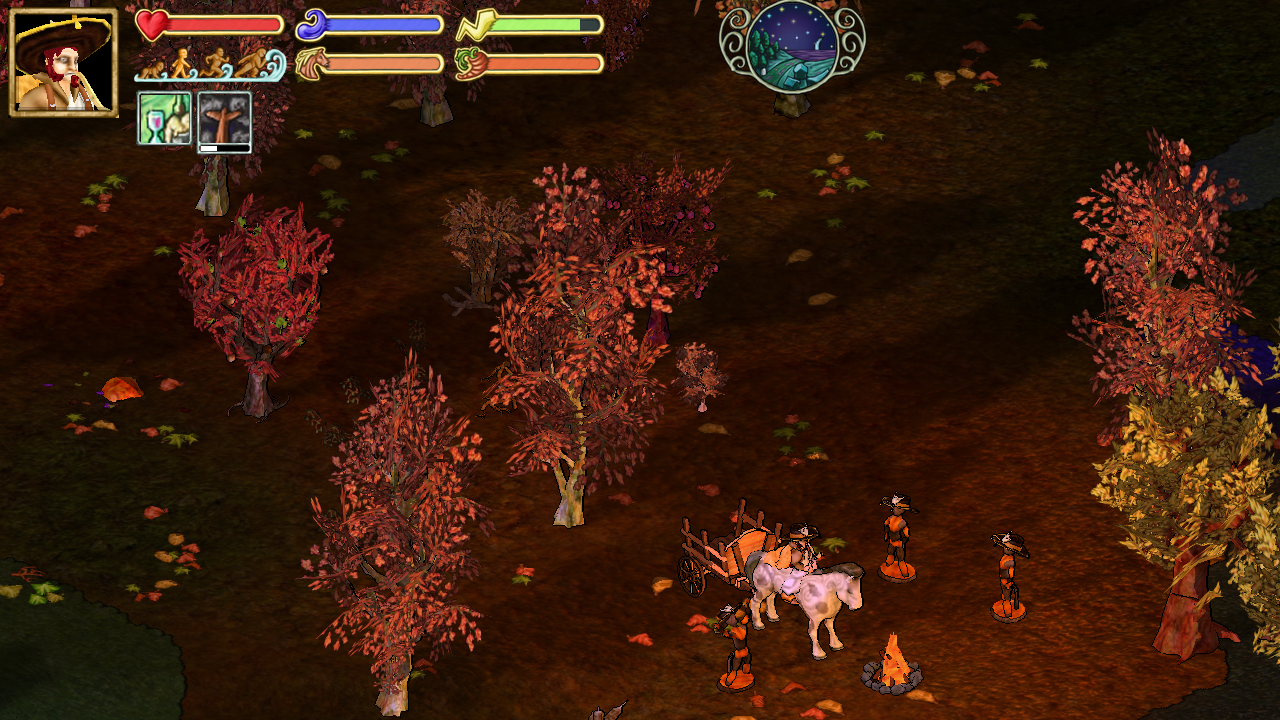 New Implementations
-----------------------
Added a "Seaworthiness" meter, active while on Ships (Knarrs & Snekkjas), displaying how much damage the vessel has currently taken. We debated adding it to rafts, dugouts, and rowboats, but decided against it since it would be useless info most of the time, but feel free to opine otherwise.
Hearth Magic tooltips now try to present costs dynamically where applicable, so bonuses and cost increases (e.g. cheaper Hearth Magics bonus from Mystic credo, increasing cost from contemplation) should now be accounted for when presenting the cost.
Key Fixes
-----------------------
Fixed a problem with follow movements causing jittery movement, for example when pulling a cart after a horse. Looks much nicer now.
Probably fixed a long-standing issue with the saving of maps on windows machines, occasionally causing map segments to fail to save due to file locks.
Redrew the character statusbar meters, and the speedometer, to 4x resolution, to better support UI scaling.
Small Fixes
-----------------------
Natural wonders should no longer display double map icons. The minimap object icon can now be interacted with the usual right-click, and the marker icon on the world map can be left or right clicked for marker or object interactions. Not 100% sure on the ideal function here, as there is a bit of a conceptual mismatch between minimap icons and marker icons in terms of when you want to see them and how you want to interact with them. Clicking the marker icon, for example, selects the entry in the marker list, while clicking the object icon opens the flower menu to interact with the object (i.e. pick stuff from it and the like). Could perhaps be better unified still.
You can now shift-ctrl-right-click to add all items of a suitable type to a map object, for example: Add all coal in inventory to a smelter. Add all woodblocks in inventory to a tarkiln. Add all fuel (branches, woodblocks &c) in inventory to a fire. Essentially this translates as an exhaustive repeat of a shift-right-click.
Fixed a bug with Churn quality being calculated wrong.
Gooseneck Barnacles can now be put in Creels.

As always, if you liked what we did here: Support the patch.
Today's Patch Items, for the fair price of $9, is the "Tombstone Stetson".
Store Description wrote:

$9

Recalling untimely death, and smelling of gunsmoke from some forsaken corral.
All Gold subscribers have been awarded the "Tombstone Stetson", free of charge.
In the Pipe
-----------------------
We are working on a bigger implementation. Might be a few weeks.
Again urging any custom client maker who wishes to stay relevant to get with the new rendering times. Support for the old resources will be dropped at some point.
Our primary development direction is toward object-controlled-objects.
Time to... like us on Facebook?
Time to... follow us on Twitter?
UPDATE YOUR CLIENTS
... for the map icon fixes.
Enjoy!