We've been developing, and here's what's new...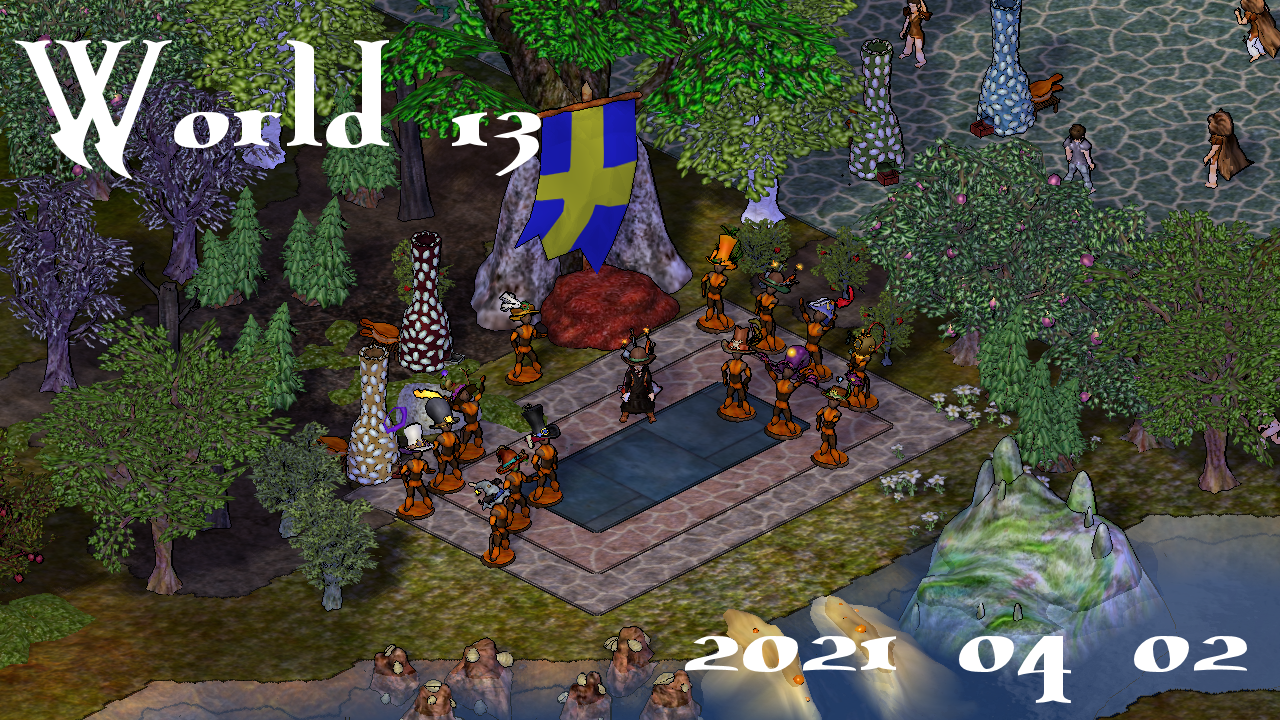 WORLD 13
World Reset
-----------------------
Tonight we reset all variable game data -- maps & characters -- as first announced here, and generate a new, hopefully improved, world: World 13.
We have made no changes which should impair custom clients more than they may already be impaired.
A non-exhaustive changelog can be found here. There are plenty of things to discover.
Payment Model
-----------------------
Subscription timers have been paused since the announcement of World 13, but will activate again when we bring up the new World 13 server, and tick as usual.
All store hats in the store, including those given as rewards for subscriptions, have been replaced. Anyone who purchased a subscription between the world reset announcement, and the time we took the store down for refurbishing, will have received both the old and new hats relevant for his or her particular subscription level.
All Bronze subscribers have been awarded the "Rat Catcher's Hat". All Silver subscribers have also been awarded the "Foul Hat". All Gold subscribers have also been awarded the "Heart of Gold".
UPDATE: Human error in the distribution of the above caused some players to receive hats for which they weren't eligible. This has since been fixed, and we apologize for any confusion. Loftar's post on the matter here
In the Pipe
-----------------------
Many of you have decided to use the store since we announced the world reset, and we are very grateful for this. Thank you for supporting us, and the game.
We'll be keeping an eye on the server tomorrow, but aim to deliver at least some bug fixes sometime during next week.
Object-Controlled-Objects is the primary development goal. The smaller, weekly patches will continue as usual.
I may update this post with answers to question that may come up, and edits for clarity, or whatever.
The food system clicked well in World 12, and it will always be dear to us for that reason, but the world also suffered somewhat on account of the broken Realm system. We belive that we are in a better spot now, and are very excited for a new beginning.
The best of luck in World 13, and...
ENJOY!