We've been developing, and here's what's new.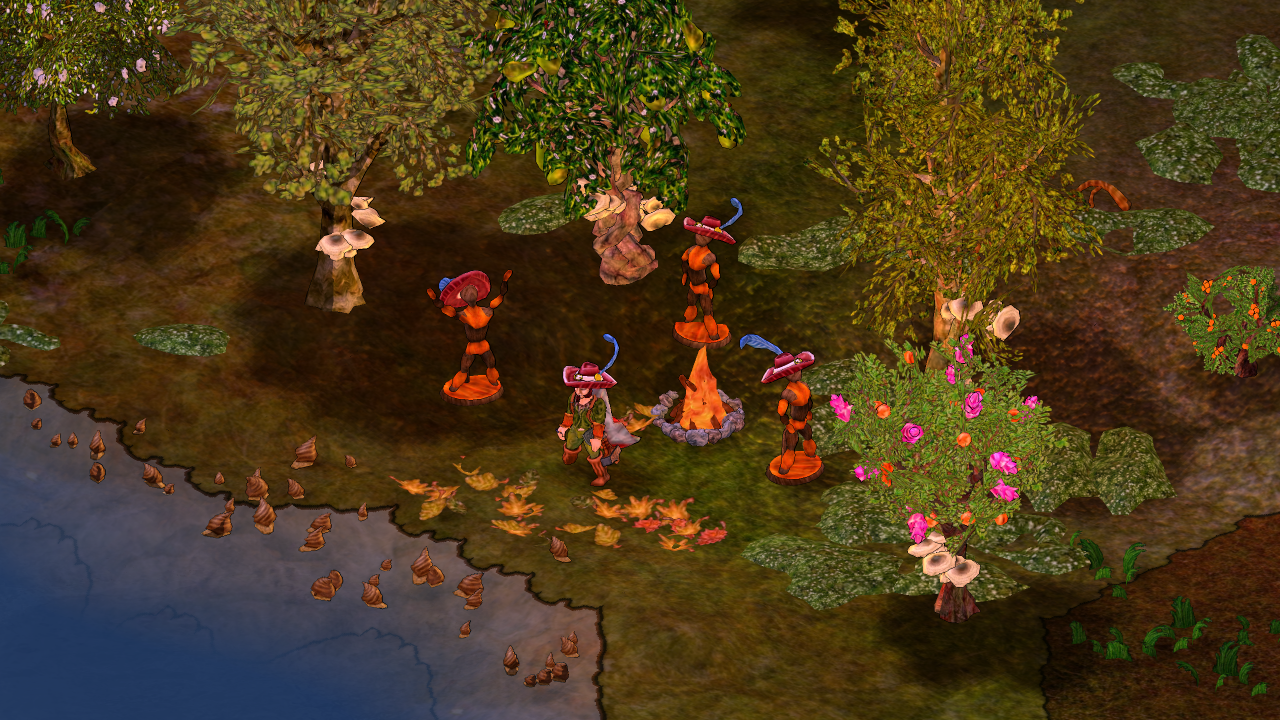 New Implementations
-----------------------
Added "Oyster Mushroom", mushroom growing on trees, especially beeches.
Added "Lake Snail", and with them food buffs for all snail recipes, which now take either type of snail.
Key Fixes
-----------------------
Fixed a problem with sketches not being possible to apply to certain objects.
Fixed a problem with authority object control information not updating properly, causing relevant interfaces to display incorrect information about, for example, how many Thingwalls a Realm controlled. Affected both villages and realms.
Traveling to a Thingwall now lands you on claims with a "free" Trespass action, i.e. you leave no scent, congruent with how roads and cave entrances work.
Trespassing is no longer required to use a claimed Thingwall.
Meteors have been activated, and should now fall with regularity.
Small Fixes
-----------------------
Added icons to public and private realm chats, and to village chats, to help differentiate between them.
Fixed a small bug by which any lit object could count as a fire for crafting purposes.
Redrew the action menu Back and Forth buttons in higher resolution. Redrew the "Help!" action menu icon in higher resolution.
Barter hands no longer block the line of sight of other barter hands, preventing them from reaching containers.
Alchemy recipies now present the tools required for them.
The "With Foal" text overlapped the Cattle Roster color selector in the interfaces for domestic animals. Made it a stork icon instead.
Ancestors no longer request a dev shield item.
Adjusted the timing on leech bites to make leeches less useful in killing.

As always, if you liked what we did here: Support the patch.
Today's Patch Item, for the fair price of $9, is the "Musketeer's Tricorne".
Store Description wrote:

$9

A tale of dashing rapiers, of camraderie, of chivalry, and good causes.
All Gold subscribers have been awarded the "Musketeer's Tricorne", free of charge.
In the Pipe
-----------------------
Again urging any custom client maker who wishes to stay relevant to get with the new rendering times. Support for the old resources will be dropped at some point.
Our primary development direction is toward object-controlled-objects.
Time to... like us on Facebook?
Time to... follow us on Twitter?
[/list]
Enjoy!