We've been developing, and here's what's new.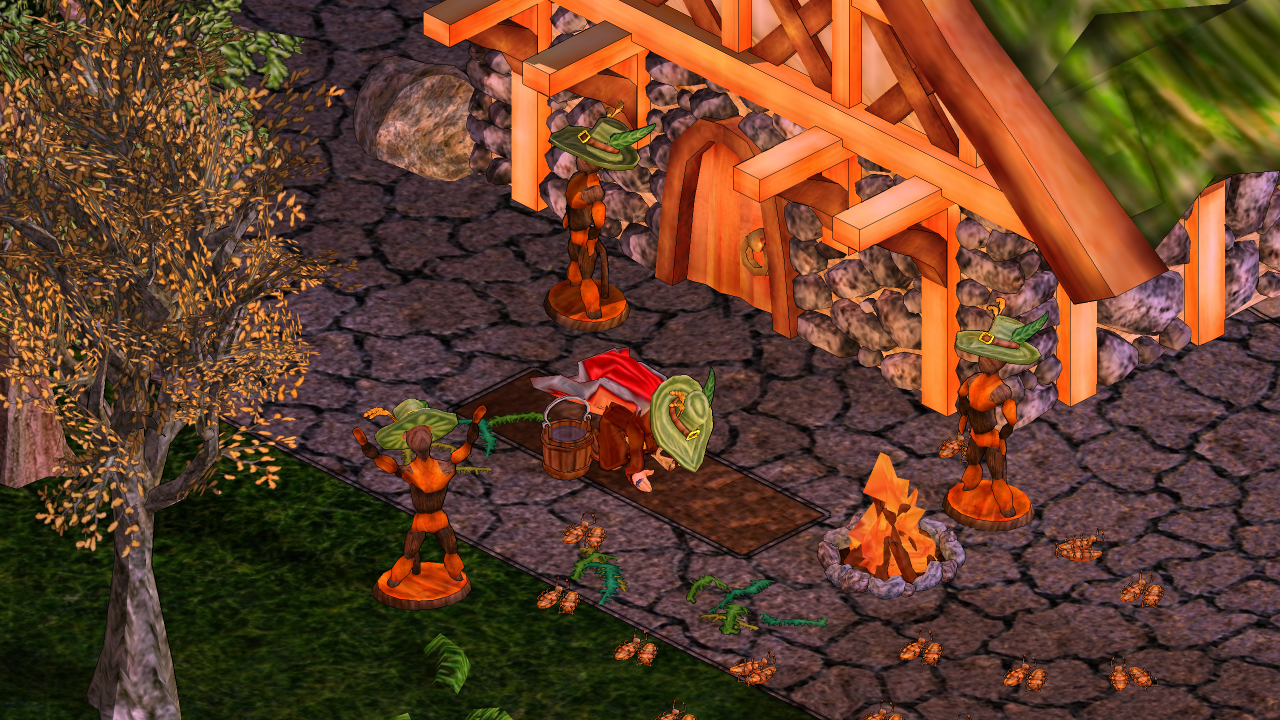 New Implementations
-----------------------
Added "Grub-Grub", survival food.
Added animation(s) when paving.
Key Fixes
-----------------------
Fixed a problem by which item outlines could linger on the equipment screen when switching between items.
Fixed a problem by which combat cooldown was not properly initiated when firing ranged weapons, allowing for firing twice.
Small Fixes
-----------------------
Added a tooltip on the progress meter to display percentage of completion.
Fixed a bug by which it was possible to open multiple instances of the "Curding Tub" interface.
Fixed a bug with the ancestors (bless them) asked for decals, which were then applied to the shrine, rather than sacrificed, when delivered.

As always, if you liked what we did here: Support the patch.
Today's Patch Item, for the fair price of $9 is the "Verdant Hat".
Store Description wrote:

$9

Sprung forth from fecund earth, and grown tall in rows of gold.
All Gold & Silver subscribers have been awarded the "Verdant Hat", free of charge.
In the Pipe
-----------------------
We are working on a conversation system for quest givers, which is currently our bigger project (tm). Making progress, but patches may not be weekly.
Again urging any custom client maker who wishes to stay relevant to get with the new rendering times. Support for the old resources will be dropped at some point.
Our primary development direction is toward object-controlled-objects.
Time to... like us on Facebook?
Time to... follow us on Twitter?
Enjoy!