We've been developing, and here's what's new.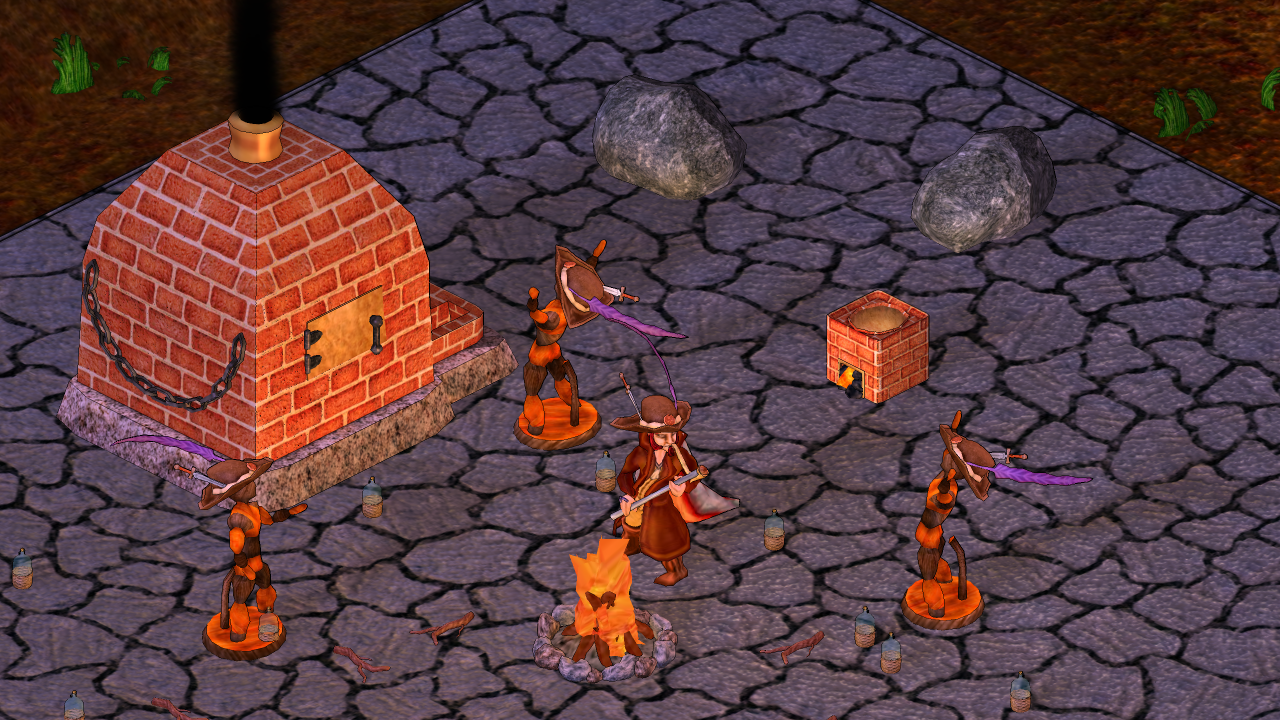 New Implementations
-----------------------
Added an animation to turn and look. When the character is interacting with things, he will now turn to look at them.
Added "Glass Jug", water vessel. Contains 5l of fluid.
Added "Tough Root", occasional drop when digging up stumps.
Added "Root Woven Brooch", gilding.
Added a "Wicker" resource. Currently "Tough Root"s, "Branch"es, and "Straw String" count as "Wicker". "Wicker Basket"s, "Wicker Picker"s and "Bread Basket"s now ask for wicker, rather than branches specifically.
Key Fixes
-----------------------
Cattle should no longer roam-walk through open gates.
Small Fixes
-----------------------
Can now inspect "Dove Cote"s to get an indication of how the doves are doing.
Redrew the "Branch" icon in higher resolution.

As always, if you liked what we did here: Support the patch.
Today's Patch Item, for the fair price of $9 is the "Robber's Tricorne".
Store Description wrote:

$9

This hat lies in waiting on moonless nights along roads less traveled, dreaming of blood and treasure.
All Gold subscribers have been awarded the "Robber's Tricorne", free of charge.
In the Pipe
-----------------------
We are working on a conversation system for quest givers, which is currently our bigger project (tm). Making progress, but patches may not be weekly.
Again urging any custom client maker who wishes to stay relevant to get with the new rendering times. Support for the old resources will be dropped at some point.
Our primary development direction is toward object-controlled-objects.
Time to... like us on Facebook?
Time to... follow us on Twitter?
Enjoy!