so in terms of a Shed vs Wagon
Wagon = better
Inventory
wagon 8x8 item space. 20 slots for objects (Chest space x 20 = 720 item space)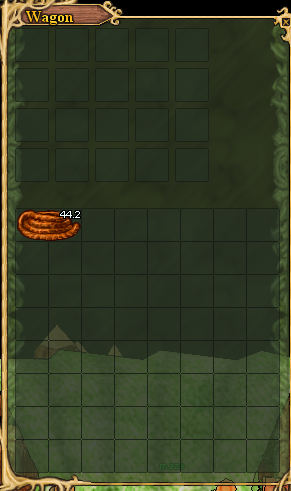 shed 8x8 item space. 4 slots for objects. (chest space x 4 = 144 item space)
Disclaimer...my shed is shit, I have not used it since the first week. but I just found some old butter~ thanks noob me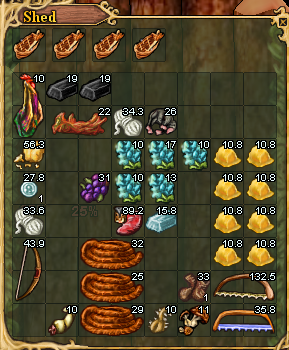 Mats to make
Shed cost basically same amount as a wagon.
With the annoying cost of Tar being needed.
Space management
A shed uses about 2x2 sq of room
While a wagon uses 2x3 sq of room
2 wagons vs 3 Sheds
wagons chest space = 1440
Shed chest space = 432
No matter what, wagon space trumps Sheds.
Only Fix Sheds need
Sheds should be made = to wagons with 20 object slots.
Upside of Sheds. 2x2 space. downside. can't be moved.
~~~~~~~~
I would screenshot the number of wagons I own now...but I have a rule of not taking screenshots of my base...